RE: Blog categories url
@joseph-benguira said in Blog categories url:
Hey @Charlotte-Prenant
I've checked your link, on my side menu is working as expected on that page too, and also when I check with chrome inspectors, links of the menu are all correct.
Maybe it's a false positive from your tool?
Hello @Joseph-Benguira , thank you for your help. I really don't think it's coming from my tool. Google Search Console also returns me this error, as you can see in this picture :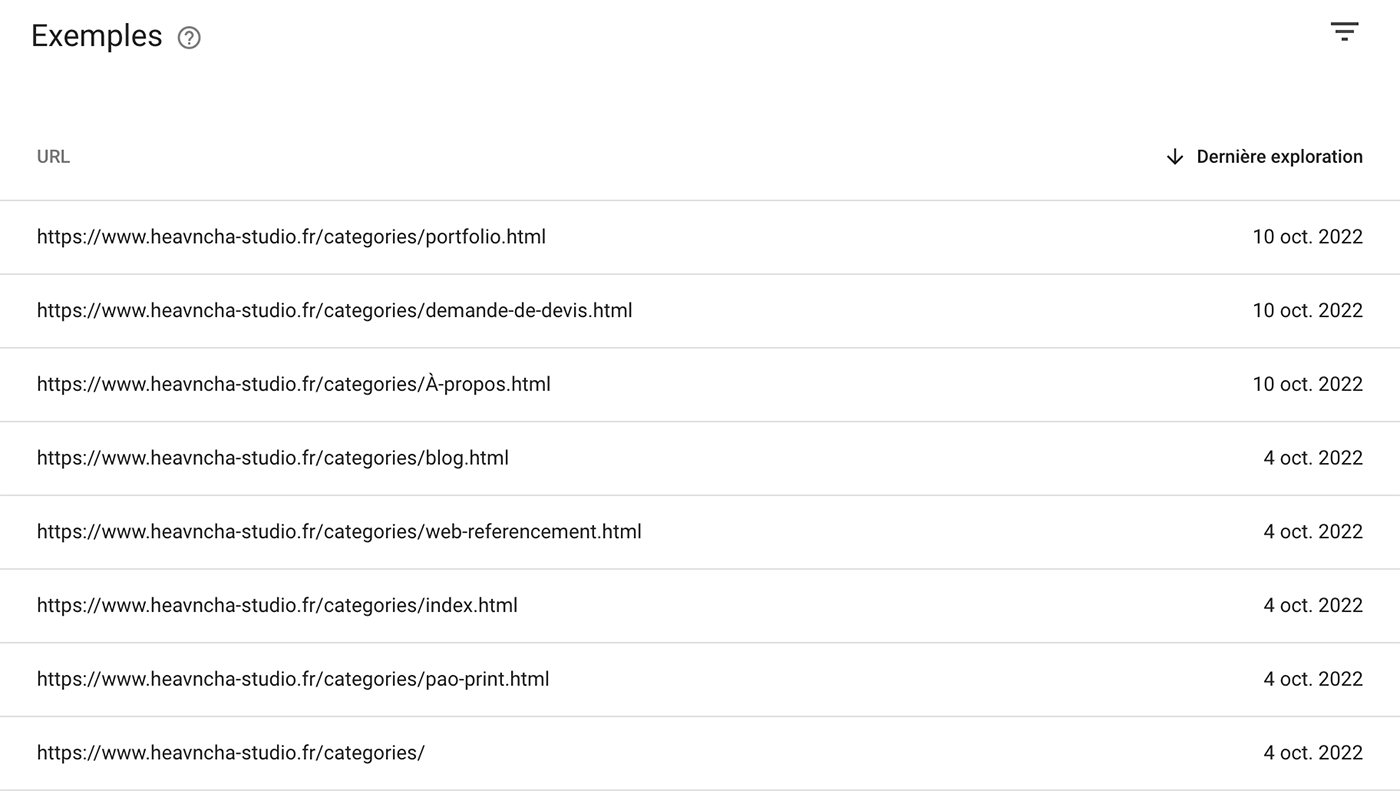 Two programs in error, that's a lot I think. Despite everything, I'm like you, I can't find any fault that I'm going to check with inspector.
Could this problem be generated by a script? I use gtag.js for Google Ads, and a script for Meta Pixel... Other than that, I don't see.

posted in Cloud CMS (Pagebuilder